Veterans' Memorial News takes pride in providing direct help to veterans in need.
A portion of all proceeds will go directly to veterans' who need assistance right now.
Some examples would/be:
clothing/necessities, defraying the cost of funerals and memorials,
contributing to reputable veteran's charities, helping with local tragedies,
and many more worthwhile causes that directly benefit America's Military past or present.
If you are a veteran or an organization that is interested in adding your cause to our contribitions page,
please contact us at: webmaster@veteransmemorialnews.com
---
OTHER WAYS TO CONTRIBUTE: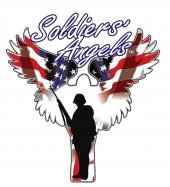 ​

---